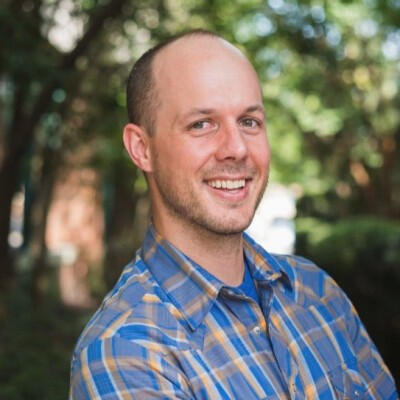 Creativity. Knowledge. Tenacity.
Creativity, knowledge and tenacity guide me to and through my professional and personal ambitions. I use creativity to write, design and capture emotions that I can communicate with others. Through continuous learning I am able to expand my knowledge of the world; studying does not end with school—it is a daily activity for me. My tenacity to achieve goals and learn from mistakes has allowed me the opportunities I have and hope to have.

I specialize in copywriting, digital strategy, growth and Inbound marketing.

I currently work for Seller Labs in Athens, Georgia where I have helped take the company from an early stage startup to a growth-stage multimillion dollar company.

Copywriting
Good storytelling moves people to take action. I've spent the past six years telling stories that compel people to learn, share, ask and buy.

Strategy
You need a plan in order to accomplish your goals. I can build strategies that result in greater awareness, customers and revenue.

Inbound
Attracting people to your brand is difficult. It takes planning, focus, consistency and patience. I've done the work and can help bring people to you.
Recent Work Experience
Content Marketing Manager at Seller Labs Software – Athens, Ga. | Jan. 2016 - Present
Develop, plan and execute all marketing strategies and tactics in support of marketing software (SaaS) solutions for the Amazon Marketplace.
Own the development, strategy and execution of marketing plan, which has resulted in a 10x revenue growth in the last 24 monthsIncreased site traffic 5x through content marketing and SEO, which resulted in more than double the number of software trials in 2017 compared to 2016Launched two software applications using content, email and advertising, which resulted in more than $2MM of additional revenue in 2017Grew paying customers from trials by 15% through automated growth-focused email campaignsLed a cross-functional team of writers to create blog posts, ebooks, white papers, landing pages and other marketing collateral, which have generated more than 37,000 sales leads
Head Copywriter at Seller Labs Software – Athens, Ga. | Jan. 2015 – Jan. 2016
Planned, strategized and created marketing collateral to attract leads to company website through SEO and demand generation.
Created and optimized all marketing collateral, which led to more than 25,000 leads and a growth in customers from 500 to nearly 5,000Helped design and lead the creation of several new websites as well as dozens of landing pagesDeveloped original branding/voice and tone guide, which created a consistent message across all marketing and advertising channelsManaged the public relations strategy and execution, which resulted in articles on CNN, New York Post and US News
Past Work Experience
Public Relations & Marketing Specialist at Utah State University – Logan, Utah | Jan. 2013 – Jan. 2015
Led the execution of the public relations and direct marketing campaigns for the $30MM Aggie Recreation CenterIncreased ticket sales of USU Hockey team by $50,000 using social media, advertising and content marketingDeveloped branding/voice and tone for Campus Recreation DepartmentDesigned Campus Recreation website using custom HTML, CSS and JavaScript
Social Media Marketing Specialist at Utah State University – Logan, Utah | Jan. 2012 – Jan. 2013
Increased equipment rental revenue 3x for Outdoor Recreation Program through social media and content marketing tacticsCreated awareness of Outdoor Recreation Program's trips, classes, rentals and services throughout campus and local community
WordpressGoogle AnalyticsHubSpotTrelloUnbounceCoSchedulePhotoshopIllustratorPremiere ProInDesign
DrupalMozSalesforceExcelWordG SuiteThriveVisual ComposerDripPeriscope Data
AMSVWOAsanaKissmetricsHootSuiteZapierVersionOneGoogle Tag ManagerGoogle AdWordsHotjar
Cory Checketts, LLC © 2018